Best papers recognized at AANA Annual Meeting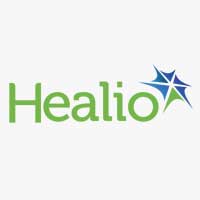 During the Arthroscopy Association of North America Annual Meeting, several awards were presented to residents, fellows and physicians for outstanding papers presented at the meeting and for work at the Orthopedic Learning Center.
"Translational scientific research forms the foundation of the Arthroscopy Association Annual Meeting. We are proud to be able to recognize the tireless work of our members in continuing to advance the field of sports medicine and arthroscopic surgery," Nikhil N. Verma, MD, chairman of the research committee at the Arthroscopy Association of North America, told Healio.com/Orthopedics. "The awards are a recognition of the quality of the work and it was a great pleasure to present them."
This year's awards and recipients included:
Lifetime Achievement Award presented to Howard J. Sweeney, MD;
J. Whit Ewing Resident Fellow Research Award presented to Joshua S. Everhart, MD, MPH;
Richard J. O'Connor Research Award presented to Kotaro Yamakado, MD, PhD;
Patellofemoral Anatomy Research Excellence Award presented to Adam Yanke, MD;
Stephen J. Snyder Arthroscopy Instructor Award presented to Gregg Nicandri, MD; and
Stephen S. Burkhart Shoulder Innovation Research Award presented to Brian R. Waterman, MD.
"The awards honor not only the best scientific paper and the best paper by a resident, but … two specific awards honor major contributors to the association," John C. Richmond, MD, immediate past president of the Arthroscopy Association of North America, told Healio.com/Orthopedics. "One is the Lifetime Achievement Award, which was presented to Howard Sweeney, MD, and the other is the Stephen Snyder award that was presented to Gregg Nicandri, MD. That award honors the contribution to learning center teaching, so teaching bio-skills at our learning center." – by Casey Tingle
Full Article: Best papers recognized at AANA Annual Meeting