Dr. Nikhil Verma & Team Recipients of Fellow Research Award at 2017 AOSSM Annual Meeting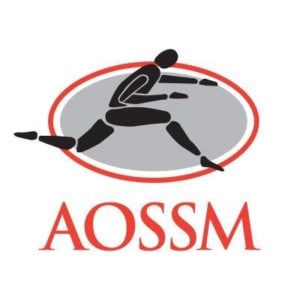 Dr. Nikhil Verma and his team were recipients of the Fellow Research Award at the 2017 American Orthopaedic Society for Sports Medicine (AOSSM) Annual Meeting for their study, "Outcomes of Latarjet versus Distal Tibial Allograft for Anterior Shoulder Instability Repair: A Prospective Matched Cohort Analysis". The Fellow Research Award, formerly the Aircast Award, is determined by the AOSSM Fellowship Committee.
The award is given to the best papers in clinical and basic science submitted by a sports medicine fellow. This year's winning paper included authors Rachel M. Frank MD, Anthony A. Romeo MD, Jae Kim MA, Patrick J. O'Donnell MA, Michael O'Brien MA, Jonathan Newgren MA, Nikhil N. Verma MD, Gregory P. Nicholson MD, Brian J. Cole MD, MBA, and Matthew T. Provencher MD.
Full Article: AOSSM Presents Prestigious Research Awards and Grants During Annual Meeting